Sustainability has become an increasingly significant factor for investors looking to invest in ethical and responsible companies. As climate change remains a pressing global issue, businesses that prioritize environmental, social, and governance (ESG) factors tend to be seen as more desirable by investors.
Here are the top 9 sustainable companies worldwide in 2023 that are pioneering ESG investing.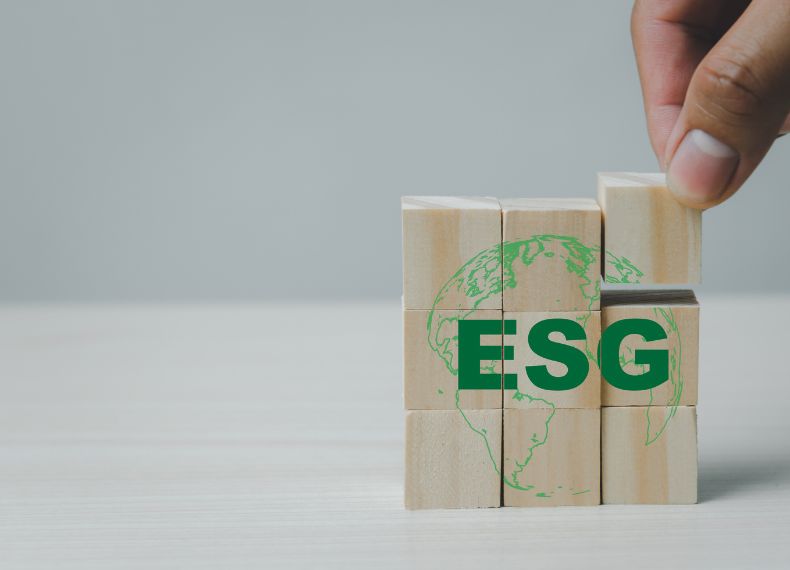 Tesla 
Tesla has become a household name in the world of sustainability and ESG investing. The electric vehicle (EV) manufacturer has made it their mission to accelerate the transition towards sustainable energy by developing and producing electric vehicles and energy storage systems, thus encouraging renewable energy use while decreasing reliance on fossil fuels. Furthermore, Tesla's solar panels and energy storage products are aiding homes and businesses around the globe to become more energy-efficient.
Alphabet 
Alphabet, the parent company of Google, is an ESG leader. They are dedicated to sustainability and reducing their carbon footprint with the goal of operating on 100% renewable energy by 2030. Furthermore, Alphabet is investing in research and development for more sustainable technology, such as carbon-free energy sources and energy-efficient data centers.
Unilever 
Unilever has made impressive advances in sustainability over the years. Their goal is to achieve net zero emissions from all products by 2039, invest in sustainable agriculture and deforestation-free supply chains, reduce waste generation, and promote recycling, with a target of making 100% of plastic packaging reusable, recyclable, or compostable by 2025.
Novo Nordisk 
Novo Nordisk is a Danish pharmaceutical company specializing in diabetes care. As part of its corporate responsibility strategy, the company has made sustainability one of its core objectives – with the aim of zero environmental impact from production sites by 2030. Furthermore, Novo Nordisk has invested heavily in sustainable packaging and transportation, as well as efforts to reduce water consumption and waste generation within its operations.
Schneider Electric
Schneider Electric is a French multinational corporation specializing in energy management and automation solutions. The company aspires to achieve carbon neutrality by 2025, with the aim of reducing customers' CO2 emissions by 35% by 2030. Furthermore, Schneider Electric invests heavily in renewable energy sources and energy-efficient technologies so as to help its customers reduce their environmental impact.
Neste 
Neste is a Finnish renewable fuels and oil refining company that has made sustainability its top priority. By 2035, they aim to become carbon neutral while investing in sustainable aviation fuels such as biofuels. Furthermore, Neste is striving to reduce its own emissions and enhance energy efficiency throughout its operations.
Orsted 
Orsted is a Danish renewable energy company specializing in offshore wind farms. As part of its corporate responsibility strategy, Orsted aims to become carbon neutral by 2025 while investing heavily in renewable energy infrastructure and developing cutting-edge technologies to foster the transition towards clean energy sources.
Patagonia 
Patagonia is an American outdoor clothing and gear company that has been a leader in sustainable business practices for decades. The company has made sustainability a core part of its business model, with a commitment to using sustainable materials and production processes. Additionally, Patagonia is actively working to reduce its carbon footprint and promote environmental activism through its campaigns and partnerships.
Danone 
Danone is a French food and beverage company that has made sustainability a key part of its business strategy. The company has committed to becoming carbon neutral by 2050 and is investing in sustainable agriculture and regenerative farming practices. Additionally, Danone is working to reduce waste and promote recycling, intending to ensure that all of its packagings are reusable, recyclable, or compostable by 2025.
Takeaway
In conclusion, sustainability and ESG investing are becoming increasingly important considerations for investors. These top 9 sustainable companies worldwide in 2023 are leading the way in sustainable business practices, and they are committed to reducing their environmental impact while promoting social responsibility and good governance. By investing in these companies, investors can support the transition to a more sustainable and responsible economy.
FAQs
What are the benefits of ESG investing? 
ESG investing can provide financial benefits, as companies that prioritize ESG factors are often more resilient and better equipped to manage risks. Additionally, ESG investing allows investors to align their investments with their values and support companies that promote sustainability and social responsibility.
How do I find ESG investments? 
There are several resources available for finding ESG investments, including ESG ratings and rankings, ESG indexes, and ESG-focused investment funds. Investors can also research individual companies to determine their ESG performance.
Can ESG investing deliver competitive financial returns? 
Yes, ESG investing can deliver competitive financial returns. In addition, studies have shown that companies with strong ESG performance are often more resilient and better equipped to manage risks, which can lead to better financial performance over the long term.