Anyone associated with the design industry must have come across the concept of 'generative design' on multiple occasions. This is because it is projected to be the future of design. Hence, it is important for those in the design industry to leverage the advantage it provides.
The traditional design process requires the designer's technical know-how to manufacture products that satisfy the end-user. This long and laborious process requires the engineers to understand a wide range of principles and procedures to appropriately create the final design.
Even after these long hours of rigorous work, the resultant design is often far from optimal. This problem becomes more complicated when one considers the next generation of products that require high-performance features that are too tasking for the traditional design process.
Generative design, however, has come to cater to these concerns. It opens a world of no limits to what designers and manufacturers can create. The last decade has seen an increased advancement in fields like Artificial Intelligence (AI) algorithms, additive manufacturing, cloud computing, and generative design tools. These advancements permit designers to explore thousands of perfect design options in less time than the traditional process.
Generative design explained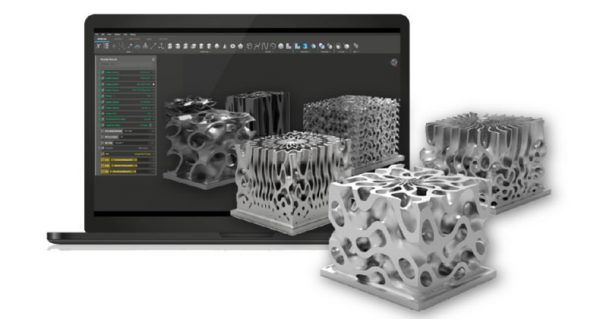 You may be wondering, 'What is generative design?' Think of it as an idea box, where you input parameters and design goals. The generative design software will automatically generate a variety of designs that meet the specifications input; it is a design exploration process.
Generative design technology combines the power of artificial intelligence and cloud computing to enable designers to solve difficult design-related problems, create high-performance iterations, and greatly improve 3D designs. It utilizes algorithms to create variants of a design that are impossible with the traditional design process.
Unlike the traditional design process, generative design automates the full CAD design process to produce more optimized designs. It is considered to be one of the driving factors in the Fourth Industrial Revolution. Some of the parameters inputted in a generative design software include:
Design goals
Cost and mechanical constraints
Material information
Dimensional and weight data
Manufacturing technology
Performance requirements
Spatial needs.
The software takes all of these into account to give the designer a wide range of design options to choose from. Further analysis can then be carried out either manually by the designer or automatically by using an automated tested program.
The demand for products will grow as the world evolves and becomes more complex. Generative design will play a major role in ensuring designers can tackle problems that may have been otherwise impossible to solve.
What Businesses Can Benefit From Generative Design?
Generative design enables designers and engineers to create any geometry, no matter how complex, and to meet the specifications of high-performance products. Generative design software can be used from research through production to create breakthrough processes and products for aerospace, automotive, medical, and consumer industries. Below are some businesses that can utilize generative design and how they can do that.
Aerospace industry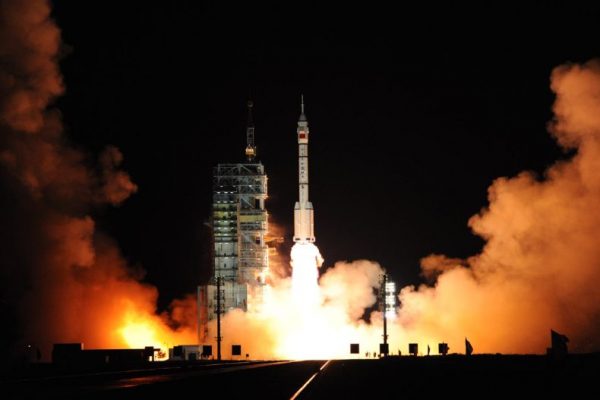 Generative design is making a visible impact in the aerospace industry.
Current research on aircraft design aims to reduce airplanes and component weights, optimize aircraft performances, and reduce fuel consumption and operational costs. The advent of generative design not only helps to solve these issues but provides a range of alternatives to choose from.
Airbus, an airplane manufacturer, utilized generative design by using the software to reimagine an interior partition for their A320 airplane. The result was a complex design that eventually reduced the weight of the interior partition by 45% (66lb.).
The implication of this weight decrease was a massive reduction in the amount of jet fuel consumed per flight. There was also a reduction in the amount of carbon dioxide emitted when applied across its fleet of planes.
Automotive industry
The automotive industry recently embraced generative design as a new approach to product development and innovation. Engineers in the automotive manufacturing industry use generative design to reduce component weights, improve weak design areas, lower production costs by consolidating components, and shorten the time to market for new vehicles.
Automobile manufacturers can also leverage generative design to increase and optimize automotive component longevity, eliminate areas of vulnerability, and evaluate different production methods. With generative design, designers can automate and streamline workflows and processes enabling them to spend more time on the core engineering work that matters the most.
Healthcare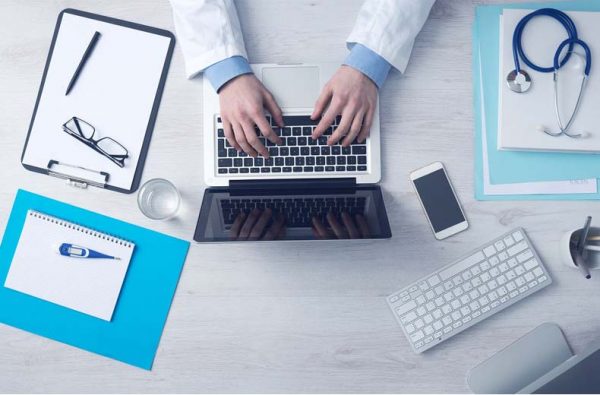 The fields of medicine and technology have both worked hand in hand over the years. Both have evolved and consistently pushed boundaries of learning and advancement. One such advancement is with generative designs.
The medical sector is turning to generative designs to design and develop highly engineered products for better healthcare. With powerful and repeatable tools, teams can create medical devices more quickly and with better control, ensuring the highest medical standards are met while also increasing the quality of life.
Generative design captures not just the final design of a medical device, but also the stages taken to get there. It enables manufacturers to track and report on the design parameters that define a medical device with each iteration.
An example of generative design being used in the medical field is the use of lattice structures in medical implant design to mimic the properties of bone and promote osseointegration and improve patient outcomes.
Architecture
The traditional design method of architectural design involves spending endless hours in front of a computer or a sketchpad trying to figure out designs and parameters that would work. It's a long and difficult journey from an original idea to a completed project.
This problem stems from the fact that creating a design is essentially a process of making infinite judgments. A single change might affect plenty of other factors, causing multiple problem for the designers.
However, generative design has changed the game for architects. It enables architects to create new, outside-the-box solutions for architectural spaces and layouts while solving complex design problems.
Examples of top generative design software
Below are some of the top generative design software available on the market presently.
nTopology provides a comprehensive set of computational tools for swiftly generating and evaluating geometry based on user-defined design restrictions and requirements. Unbreakable modeling and latticing techniques, cutting-edge topology optimization, repeatable design workflows, field-driven design capabilities, and mechanical and thermal FEA simulations are only a few of the features available. You can also use nTopology to construct generative algorithms or combine them with third-party design and analytic applications to refine, automate, and optimize your outputs and processes.
All major CAD, PLM, and CAE software are compatible with nTopology. It also supports data imports and exports in a variety of open engineering formats, including Parasolid, STEP, STL, 3MF, FE meshes, and data from 3D scanners.
One of nTopology's unique and powerful features is the ability to establish user-defined workflows suited to a user's specific design requirements and restrictions. nTopology users have created optimization processes to generate designs that consider multiple design goals. These include weight, acceptable stresses, operating temperature, resonant frequencies, material nonlinearities, buckling, manufacturing constraints, cost, and a variety of other functional, aesthetic, or regulatory requirements.
Fusion 360 is a cloud-based 3D modeling, CAD, CAM, CAE, and PCB software platform for product design and production. Fusion 360 combines organic shapes modeling, mechanical design, and production in one complete package. Autodesk Fusion 360 brings true thorough design to your workflow, with one model environment in which all unique parts and assemblies can be created.
Design and engineer products how you want to ensure aesthetics, form, fit, and function
Engineer, design, and create anything with comprehensive electronics and PCB design tools
Save time and money and get quality parts
Siemens NX software is a versatile and powerful integrated solution that enables you to deliver better products more quickly and efficiently. NX is a next-generation design, simulation, and manufacturing platform that helps businesses realize the value of the digital twin.
NX provides an integrated toolset that supports all phases of product development, from concept design to engineering and manufacturing, by coordinating disciplines, preserving data integrity and design intent, and streamlining the entire process.
Creo is the 3D CAD solution that helps you accelerate product innovation so you can build better products faster. Easy-to-learn Creo seamlessly takes you from the earliest phases of product design to manufacturing and beyond.
You can combine powerful, proven functionality with new technologies such as generative design, augmented reality, real-time simulation, and additive manufacturing. The world of product development moves quickly, and Creo delivers the transformative tools you need to build a competitive advantage and gain market share.
Conclusion
The importance of generative design technology for designers and engineers is obvious. It eases the stress of the design process at a faster rate. Top companies in the fields of aeronautics, automobiles, architecture, consumer product, and medicine are integrating generative design into their product development portfolio to explore new prototypes and processes that are creative, reliable, affordable, and safe. This article discussed various businesses that can utilize generative design and how it can help them.