Setting up a company requires precision, timing, resources and planning to name just a few. But as for the minor details, the phrase "don't sweat the small stuff" can be applicable this time. There are just some things you don't have to think over and over since there are more important things to focus on in a business. Such is the case of office furnishings.
An office by definition is a place or set of rooms designated for commercial, professional, or bureaucratic work but for a startup it must be a place of comfort, a refuge that enables an individual to maneuver the creative process relentlessly. More so, it is imperative that the working environment is effective as well as furnished to meet the needs of a thriving innovator.
Are you working on a tight budget? If you are a budding entrepreneur building an office from scratch, then this list can help you narrow down your choices for furniture. Take note that affordability, access and quality are factors we considered when making this list. We also based it on our company experience.
We've narrowed down the list of possible furnishers in the local area of Cebu which offers not only quality but also affordable office furnitures without compromising style and design.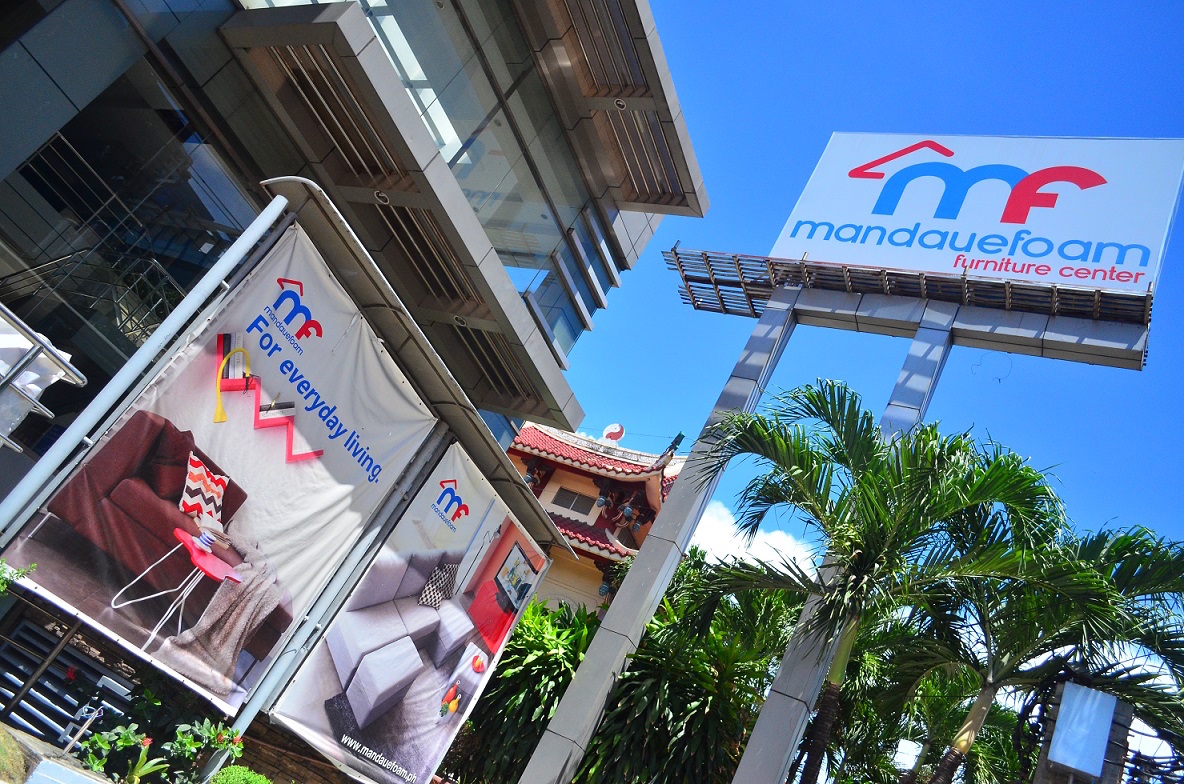 1. Mandaue Foam
We personally bought 60% of our office furnitures from Mandaue Foam. Their showroom in Banilad looks a lot bigger than their main branch and there are many more choices. Although, if you find a piece you are interested from one branch but currently isn't available then you can request from an assistant personnel to check the availability in their other locations.
Furniture delivery is free of charge if you reach the minimum purchase of P10,000. Their furniture pieces are trendy in design and prices range from mid-level up to a higher-than-usual depending on demand and design.
P.S. If you have a MF membership card, you can automatically avail of 10% on all your purchase.
Store Address:
Main Branch
H. Cortes Street Brgy. Tipolo Mandaue City, Cebu
(032) 346 5341 to 47
cs.main@mandauefoam.ph
Banilad Branch
Near Cebu City Country Club Banilad Cebu City, Cebu
(032) 232 2981, (032) 232 2983 to 85
cs.banilad@mandauefoam.ph
Pardo Branch
Kinasang-an, Pardo Cebu City, Cebu
(032) 273 8763 to 66
cs.pardo@mandauefoam.ph
Store Hours:
Mon-Sat: 9:00am – 8:00pm
Sun: 9:00am – 6:00pm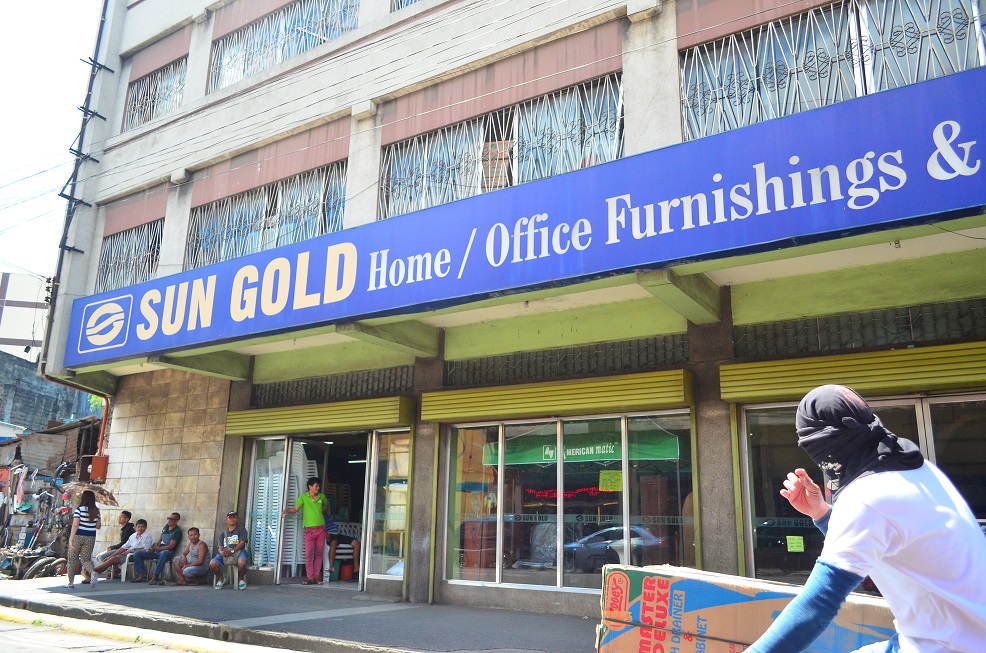 2. Sun Gold
Canvassing and comparing of prices can be tedious but it's necessary. If you're looking for cheaper, bargain furnitures, Sungold is the go-to place for that.
The showroom/warehouse (near parkmall branch) can be humid but the struggle can be worth it. The items are really cheap if you are on a tight budget and you can haggle on wholesale and retail items. They also offer free delivery service the following day. Sungold is a very traditional and trusted brand of local business owners of Cebu.
Store Address:
P Lopez cor. Borromeo Sts. , Cebu City, Cebu, Philippines
Telephone No: (6332) 254-2500/2600, 256-0850, 412-3418/3419, 255-1747
Colon cor. Leon Kilat Sts. , Cebu City, Cebu, Philippines
Telephone No: (6332) 412-3359, 412-3358, 253-6729
A Juan Luna Ave. cor. A Soriano Sts. , Cebu City, Cebu, Philippines
Telephone No: (6332) 233-9371, 233-9373, 9375, 412-9210, 9203
Store Hours:
9:00AM – 6:00PM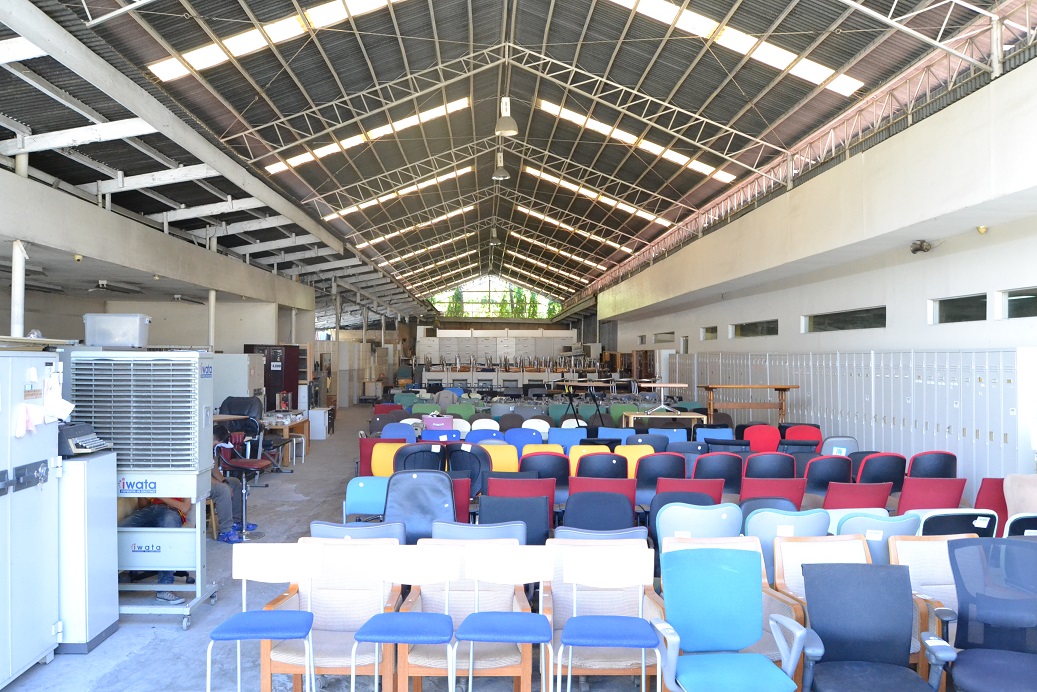 3. BT Home and Office Furniture
Cebuanos usually prefer cheap but quality goods. For an outsider merchant, it can be quite a challenge. But locals still do find a way to get the best of both worlds that is.
BT Homes (short for Barracks Trading) is a store for second-hand furnitures imported from Japan. And when you say made in japan it's automatically assumed that the products are of durable quality. You can see for yourselves in their showroom, which they're currently expanding due to consumer growth. Price value are average depending on the item/s. Eg.Office Chairs – P 2,800 – P 4,500 with less 10% or more base on quantity (info from their facebook page)
Store Address:
Archbishop Reyes Avenue, Cebu City, 6000, Philippines
Phone: (032) 231 6047
Store Hours:
Monday – Saturday 10AM – 7PM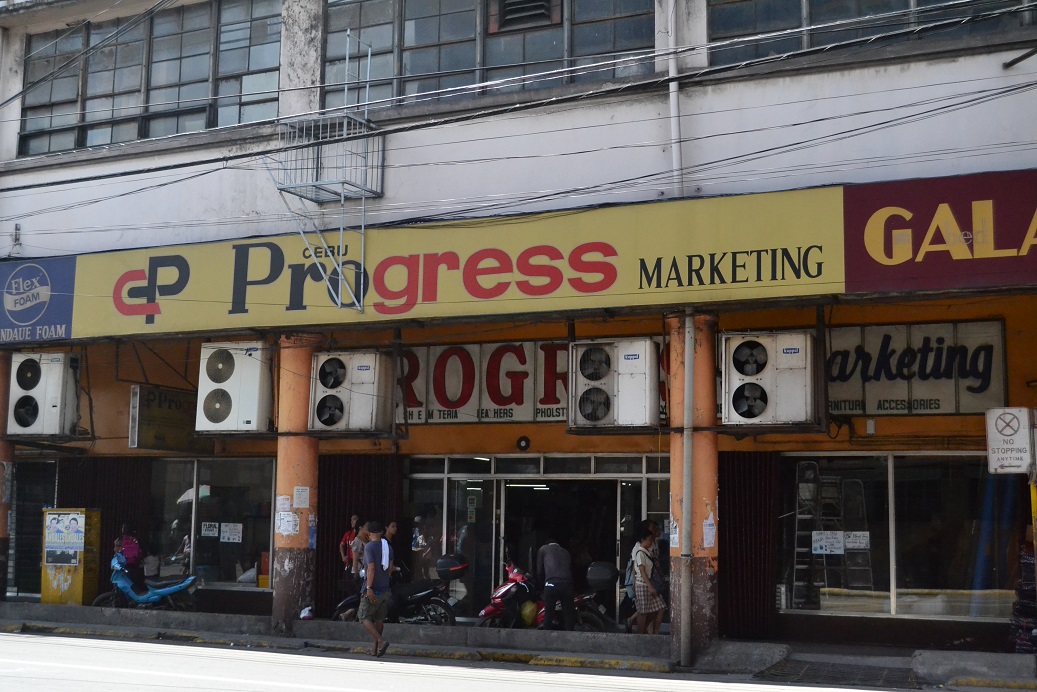 4. Progress Home & Office Furnishings
I grew up knowing this place. Until now, this is a go-to place of my mother when it comes to buying furnitures, materials for DIY projects and upholstery. Progress is located at the heart of Colon, which is accessible by everybody.
At first glance it may appear subpar but you can find that their upholstery and furnitures can be competitive as well. You can find a range from traditional to contemporary designs whether for executive or casual purposes.
Store Address:
COLON BRANCH
Colon corner Climaco Streets, Cebu City 6000, Philippines
Tel. Nos.: 412-4207, 418-4900, 418-4901, 418-4902,
253-2304, 255-0407, 418-4208,418-4102
Fax Nos.: 255-2324, 255-0827
Email: cpc@progress.com.ph
IMUS BRANCH
Imus Road Infront of DECS
Barangay Day-as, Cebu City
Tel. Nos.: 238-5168, 414-5987, 414-5988
TeleFax No.: 238-5288
NORTH RECLAMATION BRANCH
3rd Avenue North Reclamation Area
Cebu City, Philippines
Tel No: 340-8800, 340-8804, 416-4091, 416-4096
Tel Fax: 416-5096
Store Hours:
Monday – Saturday
9:30 am – 7:00 pm
In all this I would like to stress the importance of having an efficient working environment.One way to do this is to provide a creative and dynamic work environment for your team. This brings to mind the setup of Google's Offices and their NYC Branch as well. This doesn't mean you can live there.
Did you know that the average worker, based on global figures, show that the average worker begins checking their work email at 7.42am? They get into work at 8.18am, leave at 5.48pm, and get 'out of work' mode at 7.19pm.
These stats show that we spend a big chunk of our precious time in the office. So make sure that the work you do is worth your while. Furniture is expendable but time is not.

originally published at findstartupoffice.com