Are you in search of the best ways to earn passive income? Looking for some great secondary income ideas?
If you want to earn more money, it can be a great idea to develop an additional income stream or to start making passive income. Unlike what some people believe, passive income usually requires a lot of work upfront. However, once your new income stream is in place you may find that you're able to make money automatically and even while you sleep.
In this guide, we'll tell you about 9 sources of passive income that you should consider using.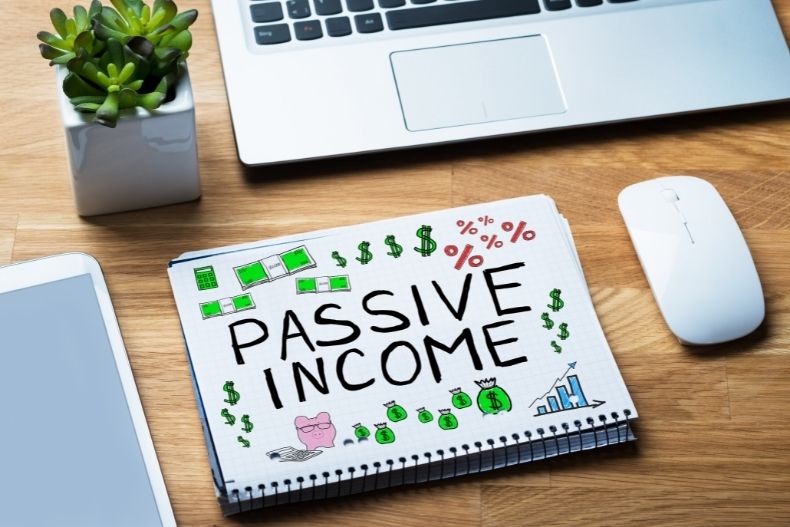 1. Build Rental Income
One of the best ways to make passive income is to invest in rental properties. However, doing so is easier said than done because a lot of factors will come into play. Being a landlord can be a lot of work.
For rental income to be more passive you'll need to hire a property manager. However, doing so can be expensive so you'll also need to calculate all of your expenses and profit margins carefully to make it work.
In addition to long-term rentals, short-term rentals can be a good option as well. Earning money through Airbnb or VRBO can also be passive if you find someone to manage the property for you.
2. Try Traditional Investments
In addition to earning rental income, other traditional investments such as stocks and savings accounts can also be good options for building a passive income as well.
Investing in dividend stocks is one great option for earning passive income as you'll get a quarterly dividend simply by owning certain stocks. Alternatively, investing in a high-yield savings account or a CD can also be a good option as well.
3. Become a P2P Lender
Becoming a lender can also be a way to create passive income.
Peer-to-peer (P2P) loans are becoming more popular and are a good way for you to earn money if you have some money to lend. You don't need much money to get started and can start lending easily on sites such as Prosper and LendingClub.
By doing so you'll lend money and will get paid back with interest. There is risk involved, however, so you'll need to be careful and choose borrowers wisely.
4. Sell Digital Products
One of the best ways that you can potentially make some great passive income is to sell digital products online. There are many different types of digital products that you could sell.
You may choose to sell SVG graphics and design files, stock photos or videos, or other types of digital content. It could also include launching a comprehensive informational product or e-book that you'll sell.
Whatever you choose, selling digital files can be a great option for building passive income because you won't have to worry about packaging or shipping anything and can sell as much as you want. The key, however, will be to have a great marketing strategy to ensure that you can find customers.
5. Launch a Course
Another popular thing that you can do to create passive income is to create a course and then try to get people to buy it.
If you have expertise or knowledge on a subject, you can create a course and then post it on sites such as Udemy and SkillShare to get some passive income. You can also sell it on your own website as well.
However, you'll probably need to market your course effectively to ensure that you can get plenty of students.
6. Become an Affiliate Marketer
Another way that you can earn passive income is to start affiliate marketing.
With affiliate marketing, you'll recommend a product through a special link. When someone clicks on it, you'll get a commission.
You can make passive income through affiliate marketing in a variety of ways. You may choose to create a website or market your links on social media and get commissions. Amazon, for example, has a very popular affiliate program.
Alternatively, you can make a product yourself and then rely on affiliate marketers to promote it for you in exchange for a commission.
7. Launch a Dropshipping Business
While launching an e-commerce store can be a good way to make money online, it can also require a lot of upkeep and work. Many people choose to make dropshipping stores instead.
With dropshipping, you'll sell products online but someone else will take care of shipping them for you. While it will require a lot of work upfront to launch your store, it can become fairly passive if done right. You may just need to provide customer service to your customers while letting someone else handle the packaging and shipping.
8. Create a YouTube Channel
While it can take time to build a following, starting a YouTube channel can also be a good option for creating passive income.
There are a variety of ways to monetize a YouTube channel such as by running ads or getting sponsors. You can also combine it with other methods such as selling a course or using affiliate marketing as well.
While it will take some time and effort to create videos, once they have been created, they'll stay up and may keep on generating views and revenue over time.
9. Become an Absentee Owner
While there are many great passive income ideas listed above, it's important to realize that you can build a brick-and-mortar business or another type of company fairly passively as well. It all depends on how you set it up and what kind of help you get when running your business.
You can work to become an absentee owner, allowing managers and staff to handle most business tasks for you while you reap the rewards.
Understanding the Many Ways to Earn Passive Income
If you're looking for the best ways to earn passive income, be sure that you consider all of the options above. There are some great ways to make passive income but you'll need to work smart and put in some upfront time and effort to get started.
Need more income generation tips? Start reading through our blog now to find more useful tricks.