If you're someone who wears traditional glasses, you'll be all too familiar with the classic question from the in-store sales advisor – would you like to consider prescription sunglasses?
For most of us, the knee jerk response is always the same: No. We're used to switching between our frames and our cheap fashion sunglasses and we don't want to change. Even if it is inconvenient. However, despite our unwavering attitude towards prescription sunglasses, more people than ever before are taking the plunge, and investing in high quality and protective prescription options. It's time to leave cheaper, poorer-quality frames behind.
Want to know why? Read on for some amazing reasons why you should invest in prescription sunglasses in 2021.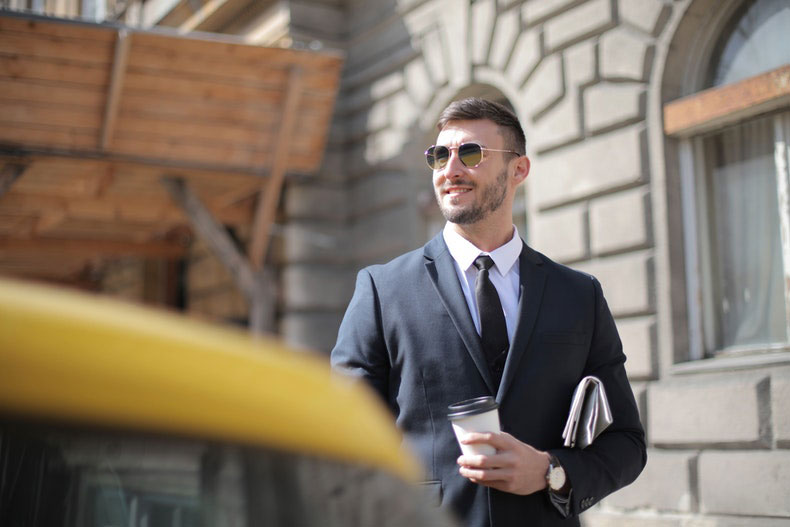 They're better quality
When we purchase a pair of cheap, fashionable sunglasses we usually buy them with style and convenience in mind. As long as they look good, they'll do. However, it's these flimsy options that often get broken, squashed, bent out of shape and even lose their lenses within a couple of weeks, rendering them useless and a complete waste of money.
When you invest in prescription sunglasses, you'll not only get clear vision but they're designed to last, and come with a hard case to keep them safe, whether you're on the beach, at home or placing them in your bag. Prescription sunglasses look anything but cheap, so when you wear them, they enhance your look and image.
Your vision is clear
Whether you're at the beach, watching the kids play in the sand or you're reading a book in your backyard, enjoying the sunshine, when you invest in prescription sunglasses, you'll be protected from the glare of the sun and still be able to see clearly. No more switching between frames or pairs of glasses, just one basic pair to enjoy outdoors.
UVB protection
One of the biggest pros of investing in prescription sunglasses is the protection you'll get from harmful UVB rays. These harmful rays from the sun can cause damage to your eyes, create discomfort, and even trigger serious medical conditions. When you invest in prescription sunglasses, you'll be protected from harmful rays and preserve your vision in style.
They're perfect for active lifestyles
Whether you enjoy jogging, hiking, snowboarding or you love taking the dog on extra long walks, prescription sunglasses are the perfect match for individuals with active lifestyles. No more switching between frames, just simple light protection and clear vision no matter what activity you're currently enjoying.
Find your perfect style
When we purchase cheap sunglasses from the drug store or from a department store, we're often limited by choice and simply have to make do. Investing in prescription sunglasses, however, means you can take your time finding the style that's right for you and your look. Whether you prefer the oversized look, the classic aviator style, round boho chic, or something bright and trendy, shopping online for your prescription sunglasses means browsing hundreds of options that match your budget, style and personality.
Final thoughts…
It's clear that investing in prescription sunglasses is a must in 2021, so what are you waiting for? Order yours today!