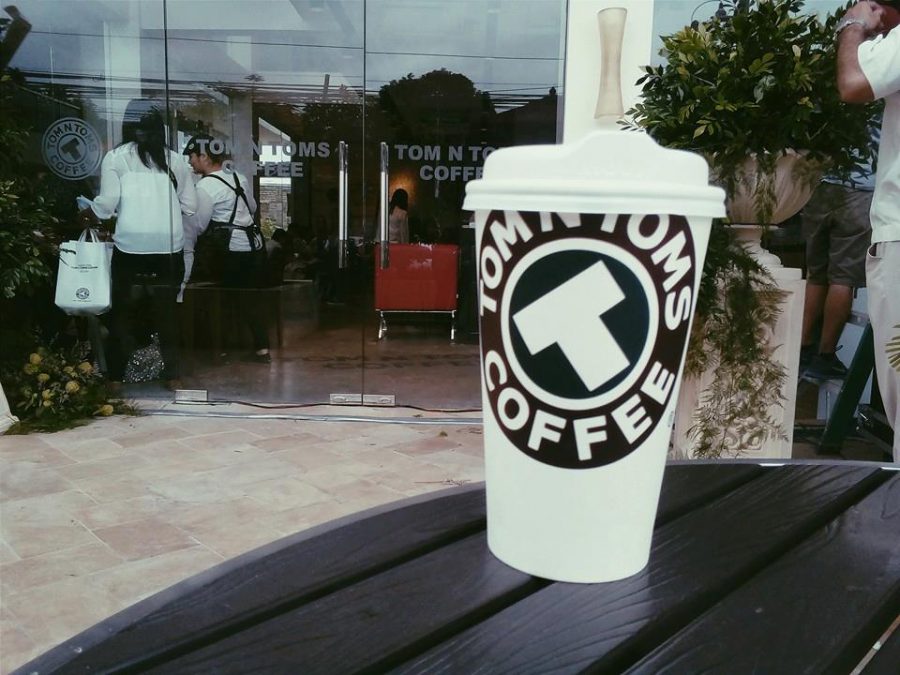 As darkness blankets the night sky, Cebu doesn't turn off its lights early and continues to feast on what good darkness may bring. Along with sleepless city are its somewhat sleepless people who craves for a nighttime brew of coffee. With the growing number of Cebuano night owls, the recently opened Tom N Toms Coffee became one of their round the clock haven.
The famed Korean coffee chain, the top brand in South Korea based on the number of stores, opened earlier this month at The Greenery on Pope John Paul II Avenue, Kasambagan, Mabolo.
"With Cebu's dizzying growth, more and more are staying up until the odd hours. Tom N Toms Coffee is open 24 hours to serve a growing number of Cebuanos who are taking part in the Metro's prosperity," said Tom N Toms Cebu General Manager Jose Mari Alba.
"Coffee lovers who need a cozy place to stay beyond midnight will find Tom N Toms to be an ideal place," said Alba. The Cebu location follows the opening of Tom N Toms first branch last year in Bacolod.
The manager anticipates the coffee shop to be popular with millennials hanging out with friends all night, professionals, BPO workers, and others who work night shifts, adding Tom N Toms boosts the visible rise of a number of coffee shops with its 24-hour service.
Tom N Toms offers the usual variety of coffee drinks, espressos, frappes, smoothies, pretzels and snacks. But the shop also offers other amenities such as strong wifi, cozy seats, free charging, and a wide assortment of food from baked goods to healthy picks and heavy meals.
"Given any coffee shops' need for a high customer volume to be sustainable, the availability of other food items and special drinks on top of the usual coffee fare around the clock is an advantage for Tom N Toms," said Alba.
Alba added that the friendly staff of the new coffee chain are looking forward to serving Cebuanos during the busy nights of a progressively sophisticated city that has begun to escape the need for sleep.
If you are one of Cebu's night owls, don't bother flying around so many places for a good cup of energy. Grab a smoothie or TNT's TomNccino and the night is all yours' to conquer.