If you want to see the latest and greatest in marketing strategies, the Super Bowl offers a unique glimpse into marketing best practices. While many football fans tuned into the big game this year to root for the Kansas City Chiefs or Tampa Bay Buccaneers, others were there just for the ads.
Every year, the Super Bowl brings viewers some of the very best in TV advertising, with highly entertaining commercials that generate lots of buzz in the days and weeks leading up to and following the game. If you're looking for effective marketing strategies to showcase in your stellar Indy Profile or independent marketing business, here is a round-up of the best commercials from the big game to draw inspiration from.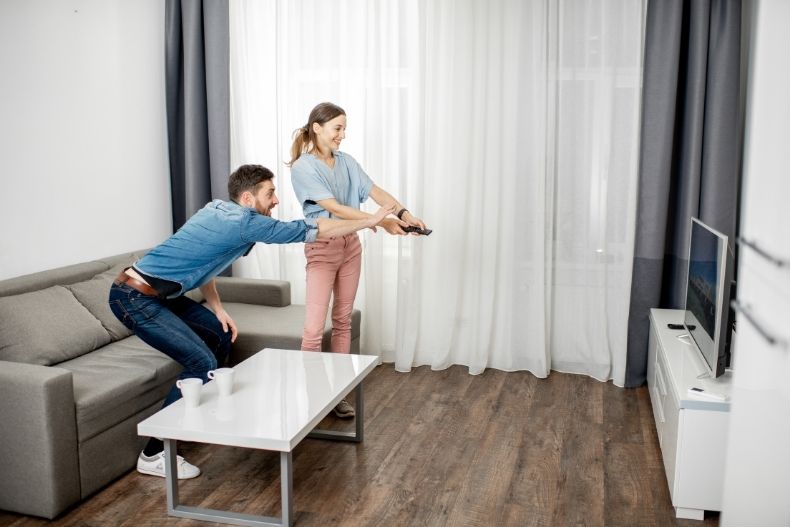 Bud Light Seltzer Lemonade: "Last Year's Lemons"
Bud Light leaned on the low moments of 2020 to masterfully introduce its new product: Bud Light Seltzer Lemonade. In the ad, someone asks, "When did Bud Light Seltzer start making lemonade?" Bud Light then creatively incorporates a disastrous event in which lemons started falling from the sky to play off the old saying, "When life gives you lemons, make lemonade." 
Cadillac: "ScissorHandsFree"
Cadillac's creative ad reimagines the story of Edward Scissorhands to provide a happy ending in which the movie's characters end up together and have a child: Edgar Scissorhands. They use this new, endearing character to capture viewer's attention and cleverly introduce a new Cadillac feature: Hands-free driving. 
General Motors: "No Way, Norway"
This GM ad is an outstanding example of how to use humor to get consumers' attention and start a meaningful conversation. While most electric vehicle (EV) ads steer clear of addressing the low-emission vehicle trend altogether and instead focus on more vague consumer benefits like driver comfort, GM went against the grain with this ad. 
The automaker calls out America's hesitancy to adopt EVs and doubles down on its commitment to an electric car future by announcing that it would develop 30 new EV models by 2025. By including comedians Will Ferrell, Kenan Thompson, and Awkwafina, they catch viewers' attention with humor instead of lecturing. 
While all freelancers can't use celebrity humor to help market our services and products, you can use tools like Indy to help draw attention to the work you do and gain more clients.
Toyota: "Upstream"
Toyota's 60-second ad that tells the story of Paralympic swimmer Jessica Long is an example of how to capture hearts. This uplifting message is a must-watch because it highlights the genuine challenges a person with a disability faces, but how with strength, hope, and support, they can overcome those challenges to do truly great things. 
By tackling the sometimes difficult topic of disabilities and highlighting it in such a captivating and heartfelt way, Toyota spoke to people's hearts.
DoorDash: "The Neighborhood"
While humor is no stranger to Super Bowl ads, it's less common to see commercials that are genuinely positive and uplifting. When you incorporate Sesame Street characters and Daveed Diggs, that's just what you'll get. 
DoorDash recognizes local eateries and the importance of supporting them during the pandemic by using loveable Sesame Street characters like Big Bird and Cookie Monster and breakout star Daveed Diggs to help show the power of community and helping others. 
Amazon: "Alexa's Body"
While many advertisers have tried to combine sex and comedy to create winning Super Bowl ads throughout the years, Amazon's "Alexa's Body" ad got it right this year. 
The eCommerce giant creates both a steamy and downright funny commercial by pairing Amazon's Alexa voice assistant with actor Michael B. Jordan's body. This inventive ad helps viewers envision a voice assistant that meets their own unique and hidden desires. 
Anheuser-Busch: "Let's Grab a Beer"
Anheuser-Busch's "Let's Grab a Beer" spot is a welcome reminder of all the ways we're connected to and bonded with the people who surround us in our work and everyday lives. 
While the commercial advertises beer, it focuses on how beer can bring people together. This ad is especially touching in a year when most people have been isolated because of the pandemic and does an outstanding job of drawing the viewer into these intimate, social experiences that they are likely missing. 
Putting Great Marketing to Work for Your Independent Business
Beyond enjoying a good laugh or heartfelt moment, Super Bowl ads offer nuggets of wisdom for effective marketing. Whether you want to gain insights on targeting your audience or find new techniques to get attention or generate discussion, commercials from the big game can help you hone your marketing skills.