Custom lapel pins, among other personal items, create an individual's corporate identity. This integral component serves various purposes, including branding, identification, product launching, among others. Businesses and brands are promoted using lapel pins. There exist a broad range of customizable pins in terms of size, material, design, and styles. Regardless of their miniature size, they communicate a significant message to everyone that identifies with the business or cause. There are various types of lapel pins; they include the following: corporate pins, educational pins, general lapel pins, trading pins, civil service pins, military lapel pins, and club pins. Depending on what your needs are, you can find any of these pins valuable. You can boost your business image with lapel pins as they provide low cost, but high impact.
How beneficial are lapel pins and why should I use them for my business? The following answers below clearly show the essence of incorporating these minute, powerful items.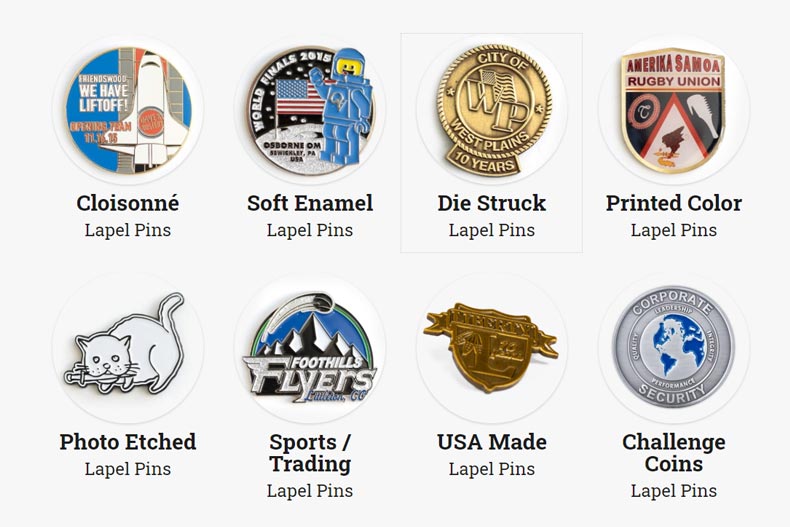 Improve Brand Advertisement
How much effort do you put into establishing and promoting your brand? What are the cost implications? Have you tried something different? How about a set of customized lapel pins? In terms of advertisement and promotion, lapel pins play a substantial role in improving a brand. In this case, size does not matter. You can attract more customers and investors to your products and services with the aid of lapel pins. What makes these amazing items unique is that they can be customized based on your business theme, size, and any other selection. This is what makes it effective for all types of businesses.
Indicate Designation
Another factor that makes lapel pins a must-have is the fact that they can be used to indicate position or class. This factor is very important in the military as it clearly distinguishes a General from a Second Lieutenant. In businesses, lapel pins are used to classify each employee. Hence, you can know where an employee belongs to.
Boost Employees Morale
Do you know that you can boost your employees' morale with the aid of lapel pins? Individuals that have contributed immensely to the growth and success of an organization can be rewarded with customized lapel pins, an example being metal promo. This act creates more drive and passion to produce more output as the employee feels appreciated and satisfied. Schools use lapel pins to reward exceptional students as well.
Convey Vital Information
You can distinguish your team members or business associates from the rest by using distinctive lapel pins. This makes it easy for other people to recognize your people. These pins contain valuable information about your company and give you certain recognition in society. Members of certain organizations like the American Red Cross are distinguished from other societies by their lapel pins and uniforms.
Promote Trade Shows
Do you wish to promote an upcoming trade event and do not have any idea of what step to take? Custom lapel pins are a great choice for you. These amazing promotional tools are used to create awareness about trade shows. You can identify your business fundamental goals with the aid of these pins. They create tremendous impact in successfully promoting new products and services via trade shows.