To run a successful business, you must learn to adapt to changes consistently. It involves planning, making critical financial decisions, and completing a series of legal activities.
Certain aspects involved, such as naming your business and creating a logo, are essential. Still, there are multiple other important steps that you might miss along the way, leading to challenges. It can also become overwhelming once you start to see all of what goes into creating a business.
Rather than procrastinate or give up too soon, here are ten easy-to-follow steps that can help you transform that idea for your business into an actual entity.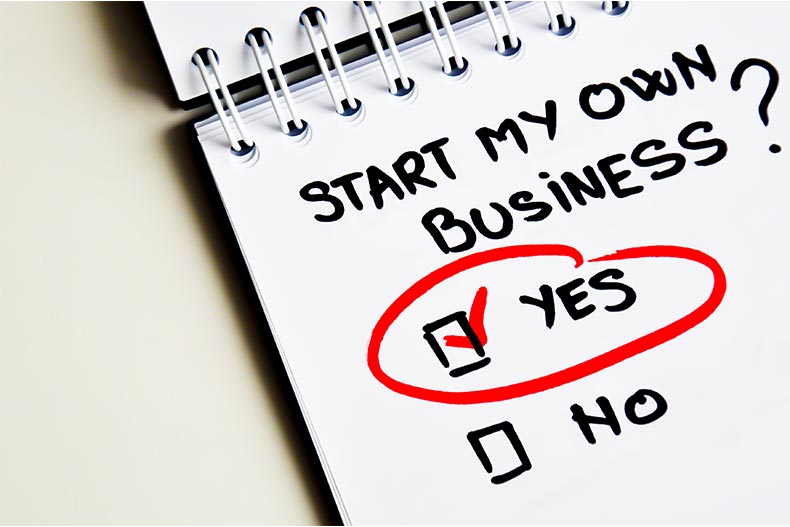 1. THE DEVELOPMENT OF THE INITIAL IDEA
When you start a business, you already know what you want to sell, whether it be a product or service, tangible or digital. The first thing you should do is take some time to research other businesses that may already be doing the same or working in the industry. Take notes and write down what leaders within your chosen industry are doing, what is working, and how you can do better with yours.
–
Find Your 'Why'
It would help if you also wrote down your definition – this is known to many entrepreneurs as defining your 'why' – it is good to know why you are launching your business. During the process, you might discover that your reason is personal or more customer-oriented. When you can develop that reason to meet a necessary need for others within your chosen market, your business has a solid foundation.
2. SOLIDIFY YOUR BUSINESS NAME
Once you have identified the value within your service or product, you should come up with a business name. Understanding what the reason is behind your idea and your target customer, and you should come up with some great ideas for naming your business.
Sometimes people spend an unnecessary amount of time coming up with their business name. Pick something simple and to the point; you can always change it later; It's not entirely set in stone yet!
3. THE BUSINESS PLAN
When your idea is set, and you have selected your name, you need to jump into the actual business plan. Many people will skip this step and rush into things without doing the proper research and planning. Create a business plan by writing down the essential aspects, including startup costs, business purpose, demographic (who you are selling to), and a year-end goal.
Sometimes people launch a business without going over the vital part of who their customers will be – this is a crucial step when doing your research. You need to clarify and create (on paper) an actual customer so that you can dig deep into finding the value of your product or service. 
Questions from a customer may include: How does this make my life easier? Does this service save me time? Your goal is to identify a problem and have your specific product/service be the answer to solve it.
Market research is a way to help you understand not only if your business is relevant but more about your target customer. Gather information by analyzing to know where opportunities are within your market. 
You can keep track of your research and collection of data with a well-prepared plan, and the most successful businesses have products and services distinguished from their competition.
4. PLANNING FINANCES
Determine your profit goal ahead of time, and watch that your expenses stay within your pre-planned budget. Creating a manageable spreadsheet to price your product and service based on competitor rates can go a long way to keeping your finances on track.
Many startups tend to overspend. You should establish a solid financial plan for your business and work hard to stick to it. If you need financial assistance, you can consider applying for a loan, business grants, or working with investors. It could also be helpful to consult a financial advisor for more assistance.
5. LEGAL BUSINESS STRUCTURING
Before registering your company, you have to figure out the entity type, which legally affects all aspects of your business, including both taxes and personal liability.
Sole proprietorship:

If you own the business solely and plan to be responsible for all debts or obligations, you would register as a sole proprietorship. Most small businesses start with this before growth. 

Partnership:

A partnership consists of two or more people who are held personally liable as business owners. It can help find a business partner to work with you to help bring in new ideas and different strategies. 

Corporation.

If you want to separate your liability from your company's liability, you may want to consider registering as a corporation. The legal structure within a corporation makes a business a separate entity. Corporations can own property, assume liability, pay taxes, and enter contracts.

Limited liability company: A more standard structure for small businesses would register as a limited liability company (LLC). Structuring an LLC contains the legal protections of a corporation while allowing for a partnership's tax benefits.
6. ACQUIRE YOUR BUSINESS LICENSES
To legally operate your new business, you need licenses. You must register with the government, and if your structure is anything other than "Doing Business As" (DBA) a sole proprietorship, you also need to get an employer identification number (EIN) from the IRS. You will also need to file specific forms for your federal and state taxes, as well as whatever licenses or permits to obtain to run your business, which will vary by industry and location. 
7. BUSINESS BANK ACCOUNT
Another step to separating personal and business finances is by opening a separate checking account under your business name. Creating a different account keeps your finances specific to your business only. 
8. PROMOTING YOUR BUSINESS
Now is time to start getting the word out. Marketing and advertising are essential tools for generating buzz and attracting people to your business. Building up the brand to get a following before the doors open will have customers jumping at the chance to purchase.
This might require building a company website, utilizing social media, building email lists, or other tools. You should keep track of your content and obtain a platform for managing links to store data on customers, behaviors, marketing strategies, and more. 
9. BUILD A TEAM
You may be a solopreneur, but you may also need to recruit and hire a team to get your company going. Even if you start as an individual and your business starts to grow, you eventually will need to hire some more hands-on help. Recruiting a team requires you to define various roles of responsibility and jobs. 
10. LAUNCH AND GROW
Once you've set up your roadmap, completed all of the legalities and financial planning, you are ready to launch your business. You should have built up some hype through your marketing and are prepared to open the doors to some sales. 
The product or services' first sales are just the beginning as a new entrepreneur. If you want to ensure that your business obtains profit and continues, understand the need to grow and change. It takes time and effort to find out what works and speaks to your market so that you can make a valuable impact.