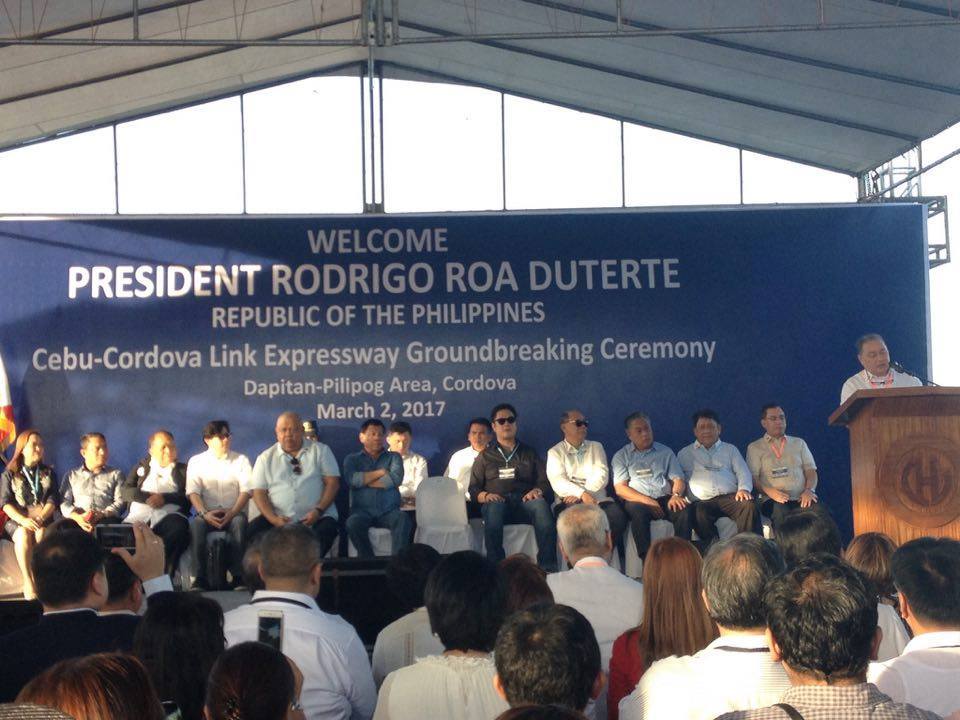 Metro Pacific Tollways Development Corporation (MPTDC), a subsidiary of Metro Pacific Investments Corporation (MPIC) has its first project outside the metropolitan limelights by taking on the partnership of the Cebu-Cordova Link Expressway (CCLEX). The groundbreaking activity which had capture most of the cebuanos positive attention was held last March 2, 2017 at Dapitan-Pilipog, Cordova, Cebu.
It not only symbolizes the future we are trying to get to, but also demonstrates the progress that we've already made to get to this day." – Mr. Manuel V. Pangilinan, Chairman of MPIC & MPTDC
What we need to know about CCLEX:
CCLEX is an eight-kilometer toll bridge facility initiated by the local governments of Cebu City and Municipality of Cordova. It will be compromised of the Main Bridge Stay Cable, an Approach Viaduct, On & Off Ramps, Causeway including Toll Plaza and Secondary Bridges. This infrastructure project aims to ease the heavy build-up of traffic congestion in the first and second bridge of Mactan, thus also fostering the economic growth and development in the entire province of Cebu.
Length of the CCLEX Sections
Main Bridge – 0.4km
CSCR Ramp On & Off – 2.43km
Viaduct – 1.06km
Causeway – 4.84km
Pangilinan said that it is one of President Duterte's goal to bring development to the local regions and they see themselves as partners in nation-building. Through private-public partnership concept, MPTDC and its subsidiary CCLEC will finance, design, build,operate and maintain the bridge. Only after 35 years will the toll bridge be owned by the local governments of Cebu City and Municipality of Cordova.