Due to the COVID-19 pandemic, workers all over the world were forced to leave their offices and make the transition to remote work. In fact, as of October 2020, more than half of the global workforce was working remotely. However, as the world starts to slowly regain a sense of normalcy in the face of the virus, many employees are desperate to get back to the office. There are a number of reasons for this; workers miss their old routines, crave social interaction with their colleagues, and some are suffering from a lack of proper office equipment at home.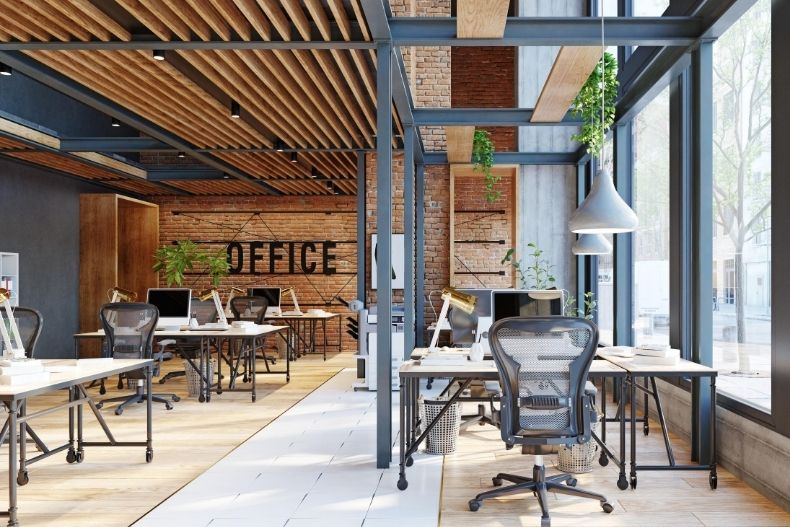 This is why it's worth investing in an office space if you're planning to launch a start-up in this post-COVID climate. This will give your employees the chance to get back into an office and improve their quality of life rather than continuing to suffer while working remotely. In fact, there are several reasons you need an office space: it provides a sense of structure that enables you to attract top talent, it can help secure investors, and it allows you to build and develop the team you need to succeed.
However, if you're in the beginning stages of getting your start-up off the ground, you may be wondering what to consider when picking an office space. There are a number of essential factors you need to think about, including price, size, infrastructure, and perhaps most importantly, location. The location of your office space has the most bearing on the achievement of your organizational goals and can significantly affect the overall security of your business. Additionally, if your office space is situated near fantastic amenities, such as restaurants, coffee shops, and beaches, this will provide better opportunities for employees to take lunch together or maybe even grab a drink after work. This kind of co-worker bonding can greatly improve employee morale and boost productivity levels.
If you're seeking office space in the Orange County region, particularly in the South County and Airport Area submarkets, consider Jeff Tabor Group's Orange County class "A" office spaces. These high demand real estate leasing options not only offer spacious and beautiful office spaces, but they boast a wide range of amenities including pristine beaches, affluent suburbs, a variety of shopping and entertainment options, and clean air. Not to mention, Orange County crime rates are much lower and the commutes are much easier compared to Los Angeles, greatly improving the quality of life of employees who work there. With all this in mind, it's no wonder both start-ups and established businesses alike choose to call Orange County home.
Establishing your own start-up is never an easy venture. However, it's especially tricky to navigate following a global pandemic like COVID-19. In such a complex climate, it's essential to make the right decisions for your business to ensure its success – and one of these decisions is leasing an office space. With the plethora of perks it provides your organization and your employees, there's no denying that office space is a necessary investment. If you're seeking office space in Orange County, be sure to check out Jeff Tabor Group's offerings.